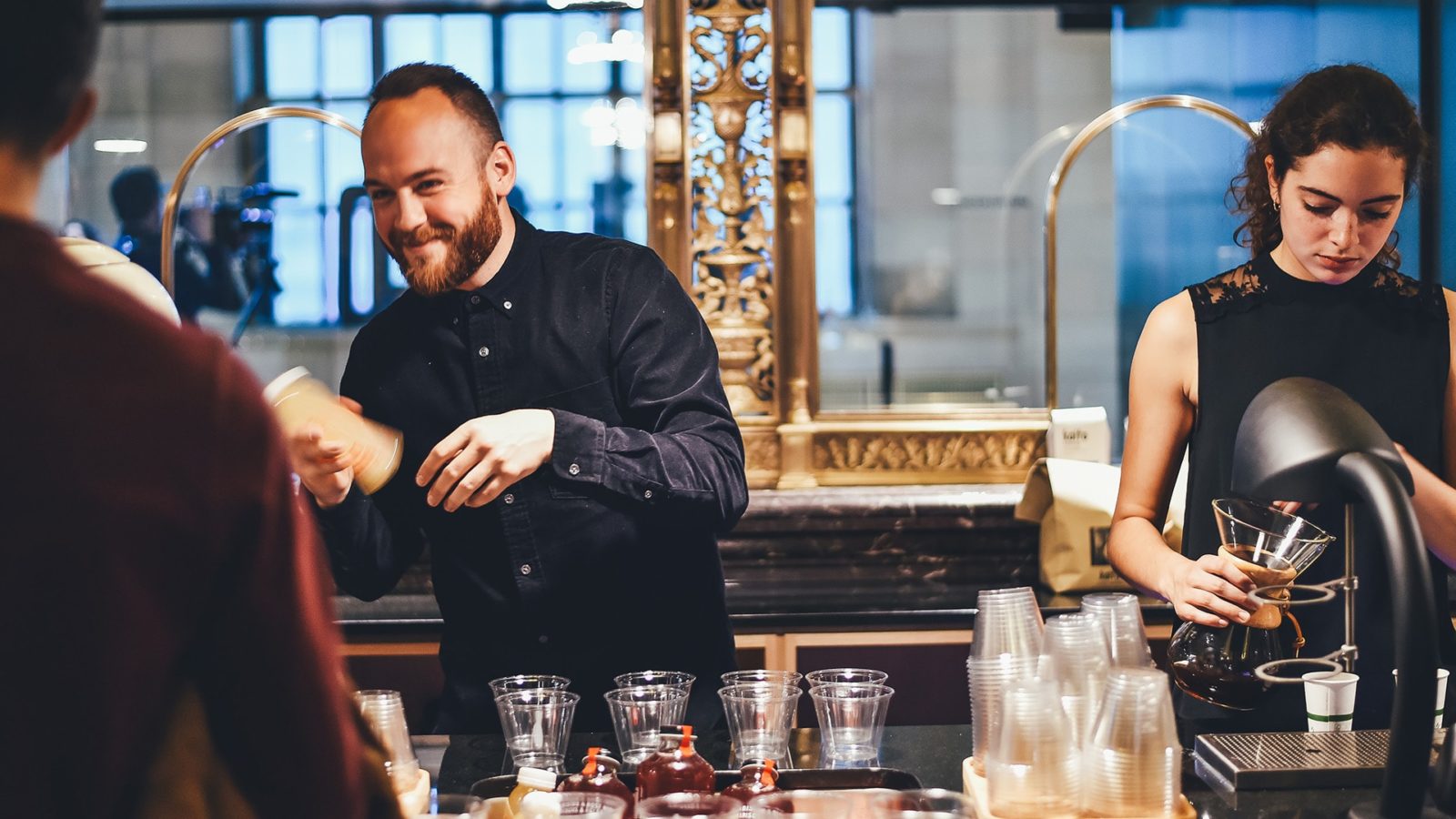 12 Apr 2023
How to reduce your Scope 3 emissions in hospitality
Zero Carbon Forum's commitment to bring the hospitality sector together to achieve a net-zero carbon footprint by 2030 on members' own operations, and 2040 across the sector's supply chain is more than just a goal - it's a crucial step towards a sustainable future. With the hospitality industry responsible for 20% of emissions in the food chain value, it's essential to have a collaborative effort to tackle the challenge of reducing emissions across the value chain.
One of the ways we facilitate collaboration among companies is through our AMM (All Member Meeting). Held quarterly, this event offers members a chance to share best practice and ideas, discuss progress, address challenges, and plan for the future. During our most recent meeting, we focused on reducing scope 3 supply chain emissions, a significant challenge for the industry.
Mike Hanson, Director of Sustainable Business at WSH said, "The energy in the meeting was amazing and there was so much positive feedback. We feel grateful to be a part of something that is making a real difference within hospitality"
Scope 3 emissions challenges in hospitality
Scope 1 and 2 emissions are associated with a company's direct operations and energy use. This makes them easier to track and manage compared to scope 3, which are indirect emissions linked to the company's operations but caused by the supply chain. There are two types of emissions, upstream activities such as business travel, waste generated, purchased goods and services, and transport and distribution. And downstream actions like investments and client services, leased assets and product disposal.
Based on the work the forum has done to benchmark emissions across the sector, we know that scope 3 emissions account for over 90% of the overall emissions created by the industry. Broken down by specific sector; Pubs contribute 88%, restaurants,93%, Quick Service Restaurants (QSRs) 99%, and hotels 89%. So, what are the challenges that the hospitality industry face when it comes to managing scope 3 emissions?
Their complex supply chains with a wide range of suppliers, including those for food, linen, and equipment, who may not have the same level of commitment to reducing emissions.
Hospitality businesses often have limited control over their suppliers' emissions. For example, the transportation methods or energy sources suppliers use.
Food waste is a significant contributor to scope 3 emissions in the hospitality industry, contributing to greenhouse gas emissions.
The behaviour of customers, many of our members are encouraging customers to make more responsible choices but behaviour change is a slow and gradual process.
There is often a lack of data on scope 3 emissions in the hospitality industry, making it challenging to develop effective strategies to reduce emissions. Businesses need to work with their suppliers to gather data on emissions and identify areas for improvement.
There are a number of different conversion factors and methodologies to measure footprints, which gives us inconsistencies. We are working with our members to align the WRAP emissions factors.
How members can tackle scope 3 emissions
At Zero Carbon Forum, we provide detailed roadmaps to members to provide a clear pathway to net zero. These help members navigate through the complexities of reducing scope emissions, identify key challenges and address the hotspots with the highest impact. Using the roadmap as a guide, members can then take action to reduce scope 3 emissions in particular by:
Accessing detailed footprints provided by Zero Carbon Forum
Identifying areas of operations that generate the most emissions
Changing suppliers to reduce emissions
Introducing more sustainable practices to reduce emissions
Participating in the forum's All Member Meeting to focus on specific impact areas
Identifying top ten products within the footprint
Making changes to reduce carbon footprint effectively.
Tracking data more effectively
Following these steps will help towards building a more sustainable value chain.
Forward-looking approach
As a non-profit organisation, Zero Carbon Forum enables its members to work together to reach their decarbonisation targets faster, more efficiently, and more cost-effectively than they could alone. By sharing carbon reduction plans and initiatives, members combine their expertise and resources to identify all possible actions to decarbonise operations across tens of thousands of outlets and their supply chains.
With the support of government and trade associations, and membership from leading UK and global hospitality organisations, Zero Carbon Forum is making a significant impact on the industry's carbon footprint. Join the UK's leading restaurants, pubs, breweries, caterers, and QSRs today, and be a part of the action today.
Back to what's new